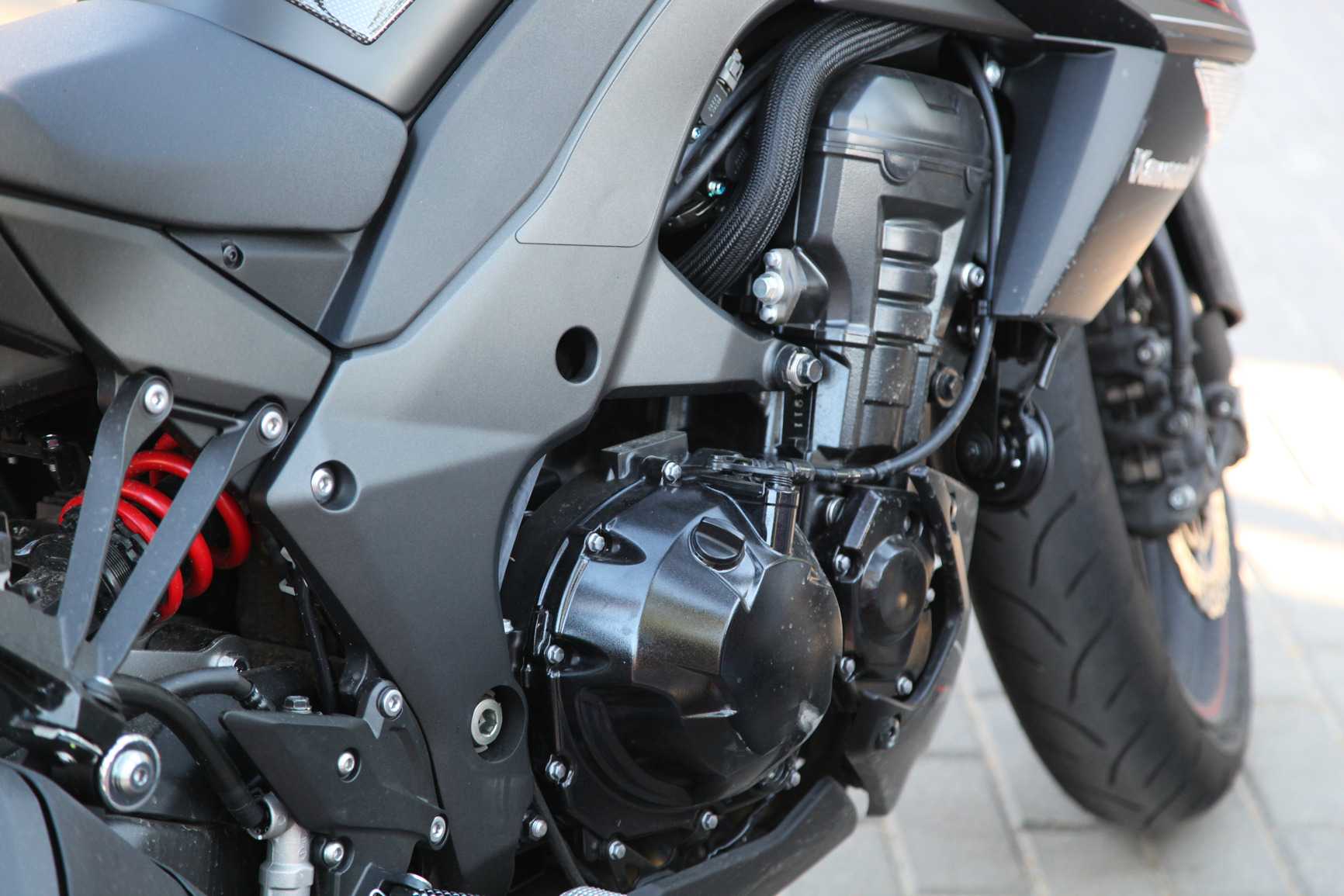 Motorcycle Body Repair
Most people think that when you get in a motorcycle accident, you have to buy all new parts. That's not always the case. A majority of the time those parts are repairable. Don't throw in the towel just yet and sink money into new parts for your bike. We'll evaluate the damage and give you a free estimate. If the part isn't repairable, we won't tell you otherwise just to get your business. Our number one priority is your safety on the road. If we can repair the body work, we'll let you know the cost and the choice is yours. At least you'll know that we're here if you need us, and that we have your back.
Once all of the damage has been addressed, we can touch up your motorcycle's paint job and apply a Candy Coat. We also offer custom airbrushing if you're looking to give your motorcycle a new look as well as vinyl dye services.
Take Your Motorcycle to CarStruction
An accident should be the last thing on your mind when you're enjoying the wide open road. But, accidents do happen and, far too often, they leave motorcyclists footing the bill for expensive new replacement parts.
In reality, a lot of the parts on your motorcycle can be repaired at a much lesser cost, but that's something a lot of repair shops wouldn't tell you. At CarStruction, we care about offer quality service that won't break the bank.
As a professional auto body shop specializing in motorcycle repair, CarStruction can help you get back on the road again sooner. Rather than needlessly pouring money into all-new parts, our technicians will carefully inspect your bike to see what can be reused and what can be repaired.
When you take your bike to CarStruction, you'll leave with peace of mind knowing your bike is back to riding its best–and you saved money in the process. If you're ever in need of motorcycle repairs, you can trust CarStruction to do it right.
Save our number in your phone and make CarStruction the first shop you call if your bike ever needs repairs. Talk to our professional staff at (757) 523-2495 and get your repairs scheduled quickly.
Don't waste money on brand new parts that you don't need. After thoroughly evaluating the damage, we give every customer a free quote so you'll know exactly what you'll be paying beforehand. Don't be blindsided by expensive and unnecessary replacement costs.
Take it to CarStruction and be confident that you'll get affordable and reliable service and repairs that'll allow you to get back on the road and riding again.
Safety First
Before getting you back on the open road, we check your bike's alignment, drive train and steering components. It is important to be absolutely certain that your motorcycle is in pre-crash condition. It's not enough just to buff out the scratches and dings. We want you to be able to ride with utmost confidence. At Car Struction, our main concern is safety first.
Give us a call today!
757-523-2495
Driving Directions
Finding us is easy!
Just say: "Directions to CarStruction in Chesapeake" into your smartphone.
Or, Take I-64E towards Chesapeake. Get off on Exit 289A or N Greenbrier Parkway. Merge onto Greenbrier Parkway into the far lefthand lane. Turn left onto Woodlake Drive and make a right into the Car Struction parking lot.
We've been in business since 1989. Our staff and certified technicians are dedicated to customer satisfaction. Car Struction isn't the biggest name in body repair, but we've been around long enough to understand that what benefits you, benefits us. And everyone else on the road! Take a chance on a smaller name. You'll be pleasantly surprised by what you find. Come see us off of Greenbrier Parkway in Chesapeake. Or contact us via phone or email. We'll be happy to meet your needs.